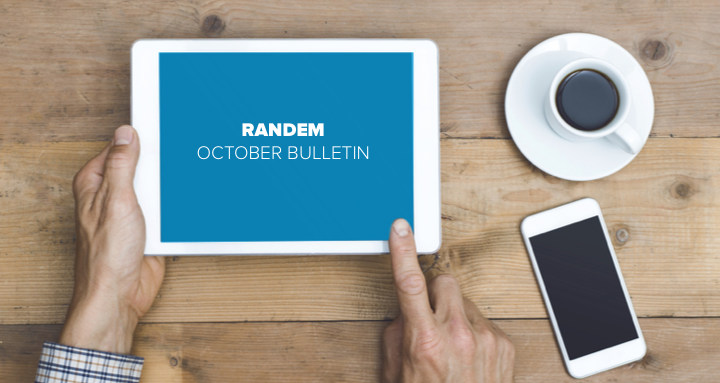 Providing value to a business, is unique to each and every individual need. We at RANDEM are working on ensuring we provide you with enough value in our weekly emails and we would love to know what content you would like to receive more by simply replying to this email.
In our first Edition wanted to share some ideas about what some of the E-commerce market leaders are doing to stay ahead of the pack, talk about the last quarter of 2018 and some exciting news about RANDEM.
Future of E-commerce:
This space is now officially crowded, there are 100's of E-commerce platforms and all of them are demanding your attention. We have worked with some of the very best platforms and always worked closely with Bigcommerce. Bigcommerce's as a SAAS platform is fantastic and you'll be able to find plenty of reviews that explains why. We were at their 2018 Partner Summit in Austin last week and they presented to us their 2019 Road map. To say we are excited is an understatement! Due to the fact that the road map is confidential we are unable to share a lot of things with you however we can tell you that they'll be changing the way people look at SAAS in 2019. Bigcommerce have worked tirelessly to open up their system and allow partners to use it as a Headless commerce. Simply put it means that you will be able to use any frontend be it Wordpress, Hubspot inc, Episerver CMS and use Bigcommerce to process your checkout seamlessly as well as manage your product content and inventory.

With all the noise we're hearing, companies that will disrupt this space are the ones who are going to think different to the rest of the pack, and that is exactly what BigCommerce are doing today. E-Commerce systems are expected to work.
So what is the next big thing? SEARCH and Voice Search, we will talk about this more in the near future.
Holiday Season is Upon coming fast!



A lot of retailers will make over 40% of their income between October and December. When we work with our retail partners, we develop our operational plan and growth for that quarter at the beginning of the year. The idea is very simple, the more customers you acquire and retain through out the year the bigger your revenue is going to be in that quarter as long as:
You have acquired customers month on month across all your channels*
You have ensured that new and existing customers have been serviced correctly
You've continued to add value to your acquired customers through out the year.
Your last quarter is when you should be reap the benefit of your harvest across the year and it is a trend that we see with our partners year on year.
RANDEM NEWS: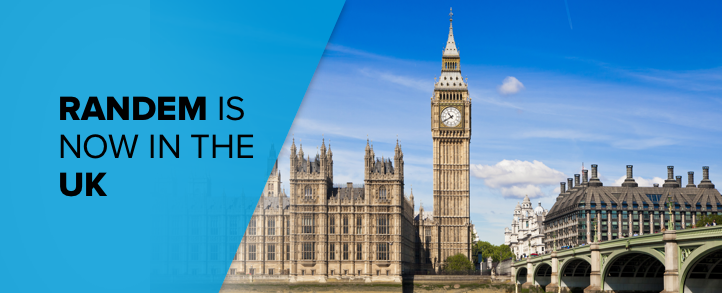 We've recently opened our UK office and are seeing a completely different dynamic. The maturity of the market brings different kind of challenges, mainly around cost reduction and the E-Service economy. We will be sending more information about the UK market in the next few months however we can say this; the Australian Market needs to be aware of the UK retailers who will be looking at entering new markets after the Brexit. So while you're busy with making sure your last quarter is delivering the numbers you need, it's also time to start thinking of your potential competitors that will be entering your already crowded market.
International Partner Of The Year: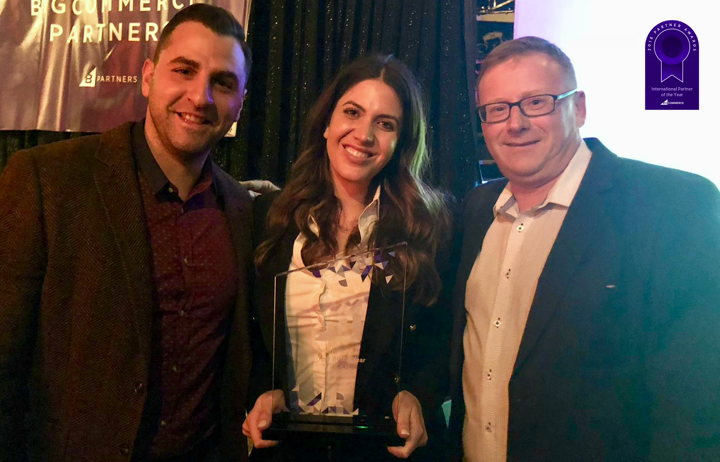 We been awarded the overall winner in the Global BigCommerce Award. Surpassing 100 other digital players, RANDEM was awarded International Partner of the Year in a ceremony held in Austin, Texas on 16 October 2018.
The RANDEM family are thankful to all our enthusiastic team and partners working together to achieve great successes. Looking forward to 2019 & beyond!

--------------------------
From all of us at RANDEM look forward connecting with you again next week!